The kinder ovo is one of the best selling chocolates in Brazil. Today we are going to teach you how to make this egg in your house. That's right you will learn how to do the homemade egg kinder, where at home you will be able to make this delicious cone of milk chocolate and white chocolate.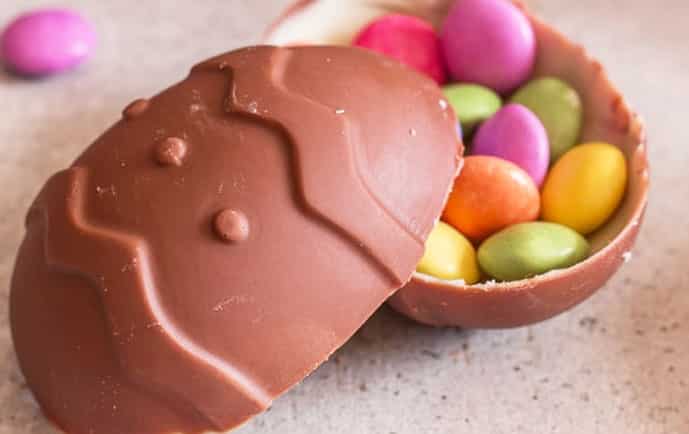 Homemade Egg Kinder Recipe
Ingredients:
170 grams of fractionated milk chocolate
170 grams of fractionated white chocolate
Form for Easter eggs 30g or 40g
1 spoon (coffee) of vanilla essence
1 pinch of salt
Method of preparation:
Melt the milk chocolate and add 1 pinch of salt, just to balance the flavor.
Melts every 1 minute to avoid burning milk chocolate.
Then put it in a small amount in the molds, remember that the shell of our kinder egg is thin.
Remove the excess and take the refrigerator for about 10 minutes.
Now we are going to melt white chocolate, taking more care, as this type of chocolate burns more easily, so melt every 30 seconds. After melted add the vanilla essence and mix well.
Remove the mold from the refrigerator and make the second layer
of the egg with the white chocolate, remembering that the layer
it must be thin.
Clean the form well to make it easier to unmold and
return the refrigerator for another 15 minutes.
Ready… Now carefully unmold the eggs and join the two parts together, pass the lead paper and wrap it to your liking.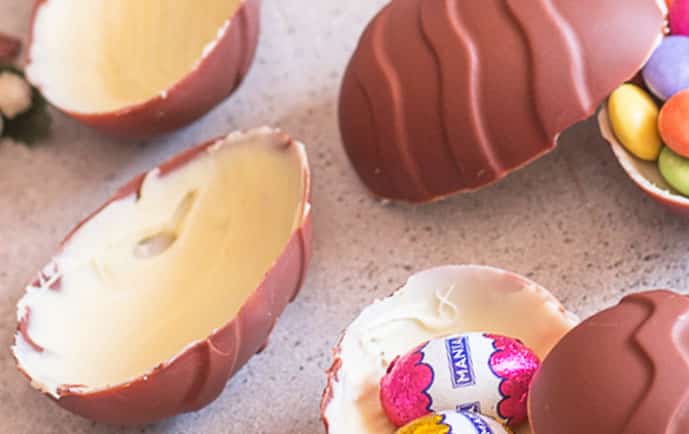 This recipe yields about 12 kinder Ovo of the original size.
Tip for the perfect egg kinder:
You can make this Kinder Egg in larger sizes and put a toy inside to draw the attention of parents when buying for their children.