Italian straw is a sweet made from brigadeiro and biscuits, it has gained several versions over the years, let's teach you the Italian Straw of Milk Ninho, it is very white, super creamy and with the flavor of Milk Ninho.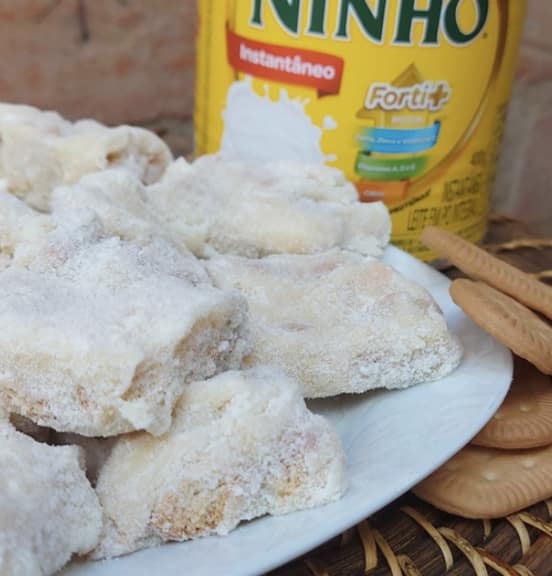 The Italian Straw of Milk Ninho is one of the easiest sweets to make, it's the ones that we do little to prepare. It is super creamy, with a crispy nest milk cone.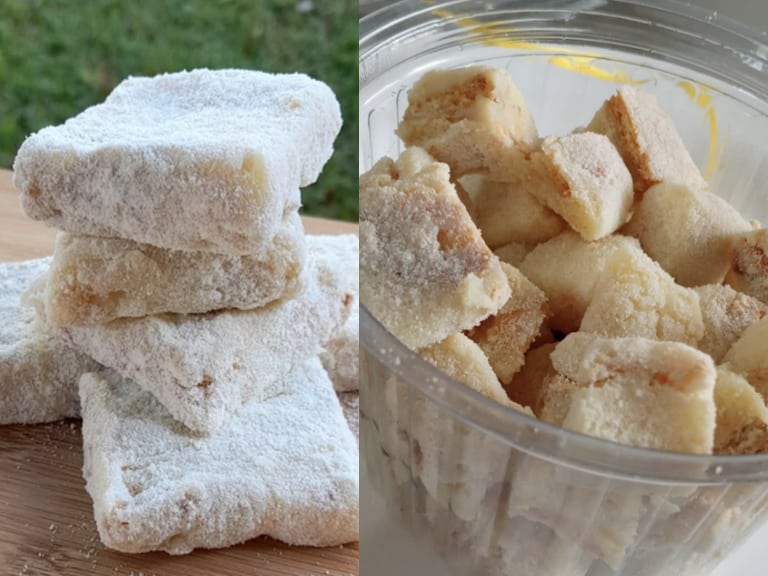 Italian Nest Milk Straw Recipe
Ingredients:
1 can of condensed milk
1 tablespoon extra unsalted butter
50 grams of nest milk
50 grams of chopped white chocolate (good quality, cannot be frosted).
½ packet of cornstarch biscuit 85 grams
100 grams of Nest Milk
100 grams of Milk Nest (to roll the candy)
Preparation mode:
First, in a pan with the heat turned off, add the condensed milk, chopped white chocolate and butter and mix with the help of a spatula.
Then add the sifted nest milk, and mix well until it disappears into the condensed milk mixture.
Then, turn on the heat and keep stirring until it is very creamy and you can see the bottom of the pan (like a normal brigadeiro).
Remove from heat and chop the biscuits little by little inside this brigadeiro and mix well. Do this until you run out of cookies.
In a pan greased with butter or lined with parchment paper, then add the dough with crackers and press to make it well compact.
Finally, chill it for at least 2 hours or until it is very firm.
Remove from shape and cut into 4×4 squares or whatever size you prefer.
Pass the candies already cut in crystal or impalpable sugar. You can also pass in the Nest milk.
The shape of the nest dulce de leche can vary a lot, served in small squares of 4×4 cm or larger 6x6cm, or even cut into small heart shapes or into 1x1cm sizes and packaged in small packages of 50 or 100 grams, I can guarantee that the sweet pleases everyone who enjoys Italian and Brazilian cuisine, the sweet mixes a lot of both countries and is successful all over the world.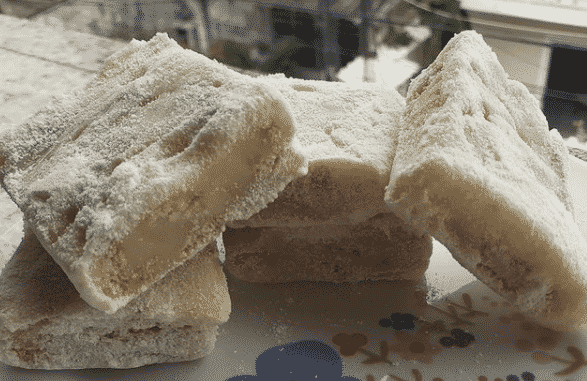 Ready! You can now make this recipe at home.