After many orders, it's time for the best White Chocolate Brownie, this recipe is amazing, it's one of those recipes that are ready super fast.
Even if you've never made a Brownie, you'll find it's an easy candy to make, the only detail you need to pay attention to is when it's time to bake. The real white chocolate brownie, it has a crispy crust on top, but inside it is super soft, very different from a cake for example. Check out the recipe below:

White Chocolate Brownie Recipe
Ingredients:
200 grams of unsalted butter
4 eggs
200 grams of white chocolate
2 cups (tea) of sugar
1 tablespoon of vanilla essence
1 ½ cup of wheat flour
Chocolate Drops
Preparation mode:
First, to make the White Chocolate Brownie, melt the butter with the white chocolate and set aside.
Soon after, beat the sugar with the eggs until the mixture forms a white cream.
Add the melted chocolate and mix until the dough is smooth. At this point it is important that you mix very quickly, as the chocolate is hot, it can cook the eggs, so stir very quickly.
Add the vanilla essence and, finally, the flour, incorporating it into the dough.
Then throw the chocolate chips into the dough, you can also throw them on top of the dough on the board.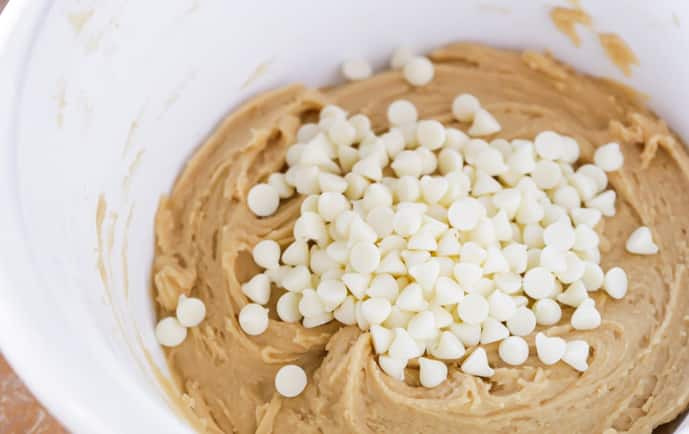 Place the dough in a greased mold or with parchment paper.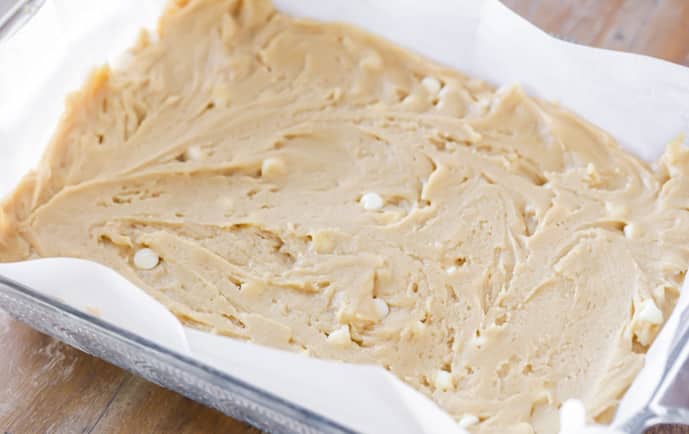 Bake in a preheated 220°C oven.
When the surface of the dough is golden and with a light cone, the brownie is ready! Be very careful not to let it burn, as it becomes hard if it is not removed at the right time.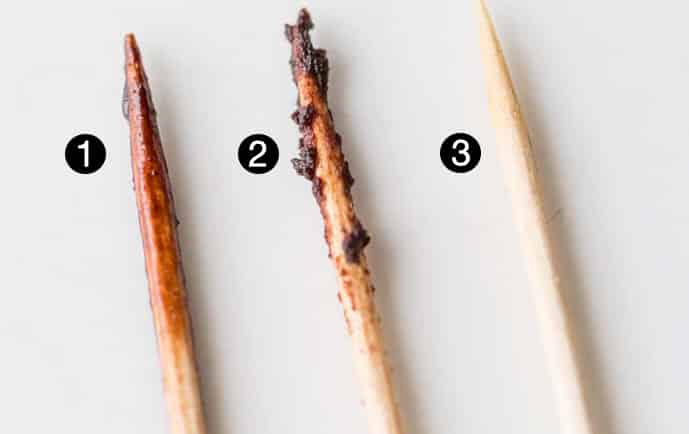 To remove the brownie, do the east of the toothpick.
1: Too raw
2: exact point
3: Past the point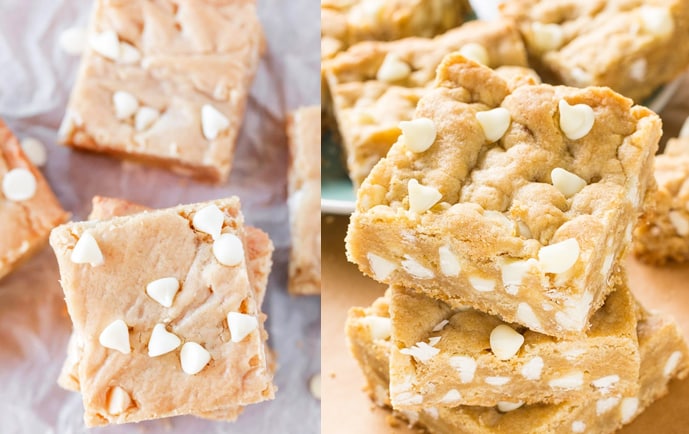 Now if your wish is for a Milk Chocolate Brownie, we've already taught you this recipe here.
You can make it to sell whole or you can sell in pieces, it is quite common to find the brownies wrapped for sale in restaurants and bakeries.