Did you know that a caption for cake photo on Instagram does it make all the difference and is it able to increase sales when done strategically?
It's not enough to just take amazing pictures if you don't add a punchy phrase. Generally, captions have the function of complementing the photo, motivating the customer to place the order, explaining about some kind of promotion and informing news.
So, it's a fundamental strategy that could save your business. Furthermore, it could be the factor that sets your company apart from the competition. I have separated some super interesting ideas to help you. Check out!
30 types of instagram cake photo captions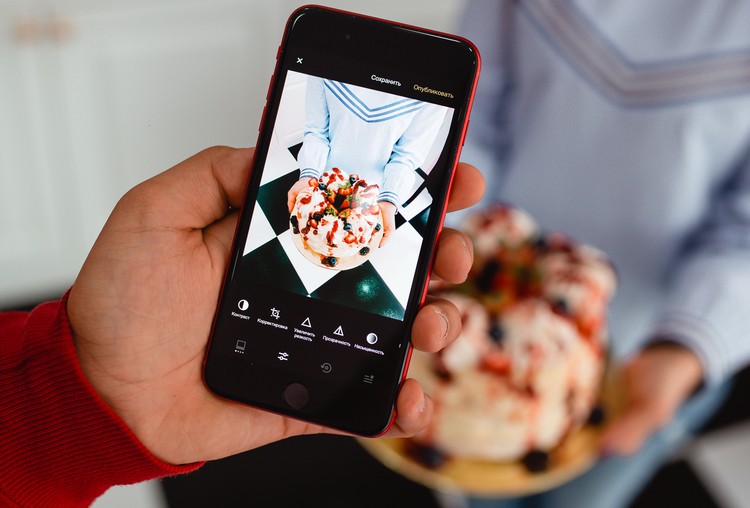 1 – Here at "Casa de Bolos" we make each recipe with a lot of love and affection. Therefore, our cakes are considered the best in the city and region. Taste and prove! 😉
2 – May it be sweet: the day, the life, the soul!
3 – The oldest recipe from "Casa de Bolos", with a childhood scent now in your house. Ask for delivery that we deliver warm to you!
4 – Have you ever tried the volcano chocolate cake? An explosion of flavors to make anyone's mouth water. Come taste this delight and have an unforgettable experience!
5 – I want life with stuffing and a lot of coverage!
6 – Haven't tried the flavors of the "Casa de Bolos" yet? So you don't know what you're missing. Enjoy and place your order now. We take it to your house quickly!
7 – Remember: in any sweet, the most important ingredient is love. ♥
8 – Book a friend who will share this delicious stuffed cake with you!
9 – There's news coming around! We decided to reformulate our homemade cake menu and we are going to bring irresistible novelties. Keep an eye out not to miss it!
10 – My work is my pride, my art, my vocation, my life.
11 – It's really delicious to eat our favorite cake flavor in good company. ♥
12 – Happiness Recipe:
Ingredients
3 cups of goodness
1 cup of empathy
5 spoons of forgiveness
2 pinches of joy
½ liter of love
hope to taste
Heat up the oven while lovingly mixing all the ingredients! Free refills!
13 – I wish you a day sweeter than a chocolate cake filled with optimism and frosting!
14 – Confectioning is just a different way of loving. Here at "Casa de Bolos" we don't just prepare cake recipes, we prepare experiences of a much sweeter life.
15 – I went after happiness and came back with this piece of cake super filled with creamy icing.
16 – The "Casa de Bolos" has an incredible launch. Discover our Red Velvet cake with a creamy filling and surprising icing. It is mouthwatering!
17 – Haven't tried our recipes yet? So, take advantage of the discount for the first purchase and guarantee yours now for the afternoon coffee!
18 – The cake, when made with love, has even more flavor. Take the opportunity to taste our recipes. We are sure you will pick a favorite!
19 – Mark that friend who will give you a chocolate cake, if he doesn't respond within 10 minutes, you will have to give 2.
20 – We have an unmissable promotion! Contact us right now and choose your favorite flavor. 😉
21 – Don't leave for tomorrow the cake you can eat today. Enjoy and ask for delivery! 📲 (99) 99999-9999
22 – It can be a simple homemade cake or a confectioned cake, it doesn't matter. When the confectioner uses love as the main ingredient, it becomes the best dessert in the world.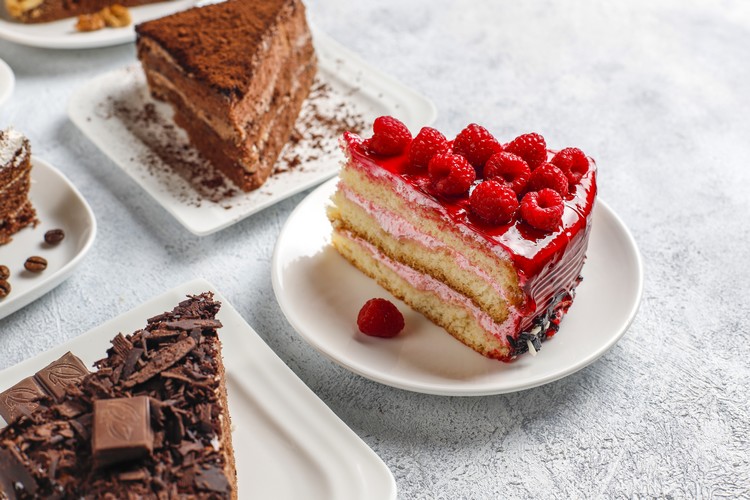 23 – Have a sweet week, beyond stuffed and with a lot of frosting, just like this beautiful piece of cake. Feel like it? Call us on WhatsApp that we deliver to your home! 📲 (99) 99999-9999
24 – You can't buy happiness, but you can buy fresh, soft and tasty homemade cake!
25 – Coffee + cake + great company are the perfect ingredients for a day to start full of joy and satisfaction. ♥
26 – If your life presents many challenges, try a piece of chocolate cake. We are sure your day will be transformed! 😉
27 – When work touches someone's heart, it makes it all worthwhile!
28 – Give that person who makes you happy with a delicious stuffed cake. Here at "Casa de Bolos" we have the best flavors with the quality that our customers already know. Try it!
29 – The flavor of life depends on who bakes it. 😉
30 – We have the perfect ingredients to satisfy your hunger. How about a very warm homemade cake? Contact us now and place your order now!
So, what did you think of these ideas of caption for cake photo on Instagram? See how there's no secret?
Now it's time to put everything into practice and turn your business's Instagram into a real sales machine. I really hope you enjoyed my tips and that they help to increase your sales. Take the opportunity to share on your social networks and help more people. To the next!