Want to learn how to make a cake filling render? Know that this is a strategy that can greatly help you increase revenue productivity and, who knows, earn extra income.
Especially when we are going to make a cake for a birthday, wedding or other celebration, we need a filling recipe that yields a lot.
With that in mind, I've separated 5 special tips that will help you double or triple your recipes. Let's check it out?
4 ways to make cake fillings pay off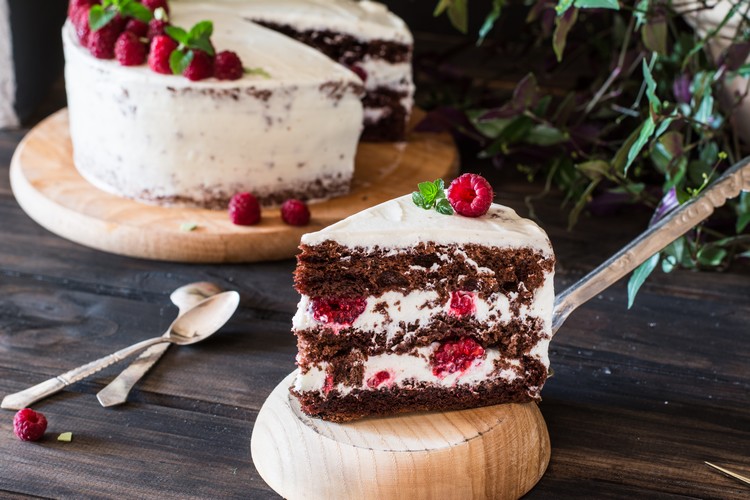 1 – Use corn starch
This is a true "savior" ingredient in the kitchen. In addition to its use in the confectionery, it helps a lot in recipes for different dishes, which use creams or broths.
O maize starch helps to thicken and thicken the filling without leaving any flavor or smell. So, it's an excellent alternative to increase revenue. For every 1 cup (tea) of filling, add 1 level tablespoon of cornstarch.
2 – Use wheat flour
The principle of wheat flour is the same as corn starch. So, in the absence of cornstarch, you can use wheat flour without any problem.
The only difference is the quantity. Wheat flour is much more concentrated and thicker than corn starch. Therefore, for every 3 cups of filling, use 2 tablespoons (shallow) of wheat flour.
Another thing is that flour is much easier to lump than starch. I'll take the opportunity to list here a quick step by step of a cream filling with wheat flour, check it out:
Ingredients
1 box of condensed milk
1 box of cream
3 cups (tea) of milk
½ cup (tea) of Nest milk
2 tablespoons of wheat flour
Preparation mode
First, dissolve all the wheat flour in the milk to avoid any danger.
Take the opportunity to dissolve the Nest milk in the milk too.
In a saucepan, place the condensed milk, cream and milk mixture.
Mix everything very well and turn on low heat.
Always stir so as not to lump or stick to the bottom of the pan for approximately 10 minutes.
The ideal point is when the cream is very thick, almost coming off the bottom of the pan.
Transfer the cream to a glass bowl, cover with plastic wrap and refrigerate for about 1 hour.
As time passes, beat with an electric mixer, if you want a creamier filling. If not, you can already fill it.
EXTRA TIP: this cream is very thick. So, if you think it's necessary, you can add de cup of coconut milk or water to yield even more. 😉
3 – Increment with other ingredients
To increase the filling, enjoy fruits, nuts, chocolate chips, dried fruits and whatever else your creativity sends.
However, it pays to be very careful with the fruits. The best ones to add are: apple, strawberry, peach and pineapple. They all release a lot of water during the cooling process, which can make the filling watery.
So, it is necessary to make a kind of jelly before adding to the cake filling. Just take it in the pan with ½ cup (tea) of sugar and let it settle a little until dry. 😉
4 – Use whipped cream
This is my favorite tip, the most economical and the most profitable one. The whipped cream mixed with a brigadeiro, for example, turns into a chocolate mousse. Same thing with kiss, strawberry, lemon, etc.
The filling triples in volume and you can fill many cakes. However, it is necessary that the whipped cream is very cold so that you can hit points of very firm peaks. If it's not firm enough, you run the risk of melting when you mix it with the filling.
Did you find it interesting? So, see below a recipe to put into practice now!
Beijinho mousse filling recipe with Nest milk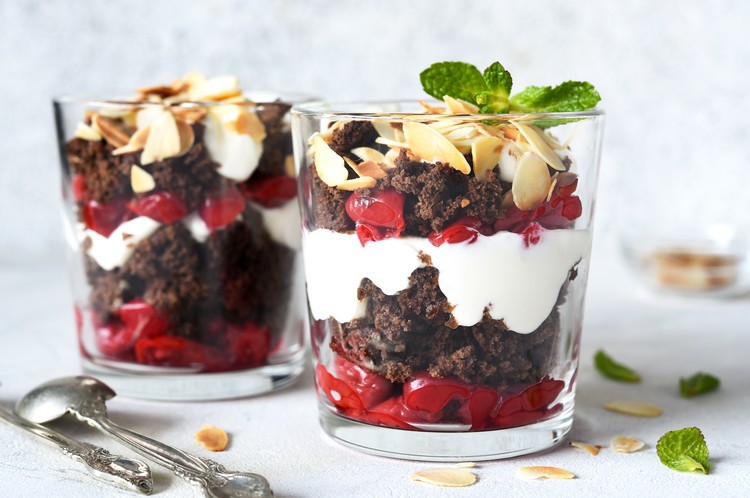 Ingredients
1 box of condensed milk
1 box of cream
200ml coconut milk
1 cup (tea) of Nest milk
200ml of ice cream
200g of grated dry coconut
1 tablespoon of butter or margarine
Preparation mode
In a saucepan, place the butter, condensed milk, coconut milk, cream and grated coconut.
Stir everything very well until incorporated and bring to medium heat.
When it starts to peel off the bottom of the pan, turn it off, put it in a bowl, cover it with plastic wrap and let it cool naturally.
In an electric mixer, beat the chilled whipped cream and the Ninho milk on high speed for about 5 minutes, until firm peaks.
When finished, just mix gently with the coconut kiss.
EXTRA TIP: it is important that the liquid whipped cream is very cold, otherwise when adding the Ninho milk you will lose the ideal point, which needs to be very firm.
This filling makes for a cake weighing up to 3.5 kg. It yields a lot and you can even combine it with a brigadeiro filling, to transform it into a prestige cake. It is simply sensational! 😉
now you know how to make the cake filling work. How about starting to put everything into practice and check the results? I'm sure you will love it!
If you want to know more tips like these and still learn how to sell homemade cakes, I strongly recommend that you get to know the Professional Homemade Cakes Course, as it has already changed the lives of many people who started their own business and finally achieved financial independence.
I really hope you enjoyed my tips. Take the opportunity to share and help others. Good recipe and see you next time!