Did you know that you can make a recipe for carrot cake with rice flour? Yes, this is a very light and practical option to consume on a daily basis.
The carrot cake is usually one of the darlings of people and including the rice flour in the recipe makes it lighter. So if you were looking for a fit cake recipe to eat for breakfast, for example, this cake is ideal.
Carrot cake recipe with rice flour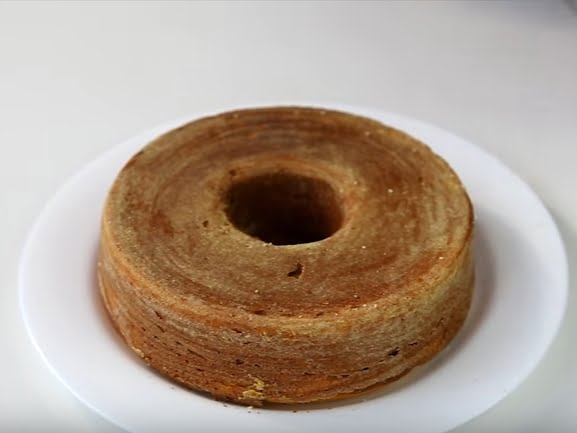 Ingredients:
4 eggs;
100ml of oil;
2 medium carrots, peeled and sliced ​​(about 270g);
2 cups of rice flour;
Half a cup of skimmed milk;
Half a cup of demerara sugar;
1 tablespoon of oatmeal;
2 spoons of baking powder;
Coconut oil to grease the pan.
Method of preparation:
Place the eggs, oil, sugar and carrot in a blender. Beat everything for about 5 minutes;

Take a bowl to mix the dry ingredients. Put the rice flour, oatmeal, baking powder and mix everything;
Add the liquid that you beat in the blender to the bowl and mix well to form a more consistent dough;
Add the skimmed milk and mix everything a little more;
Grease the pan with coconut oil and rice flour to sprinkle;
Pre-heat the oven at 180 °;
Put the dough in the pan and bake for about 40 to 45 minutes;
Remove the cake from the oven, wait for it to cool slightly to unmold and transfer it to a plate.
Preparation Time: 15 minutes
Preparation: 40 minutes
Total time: 55 minutes
Yield: 12 Servings
Category: Cakes
Cuisine: Brazilian
Cover the carrot cake with rice flour
An excellent option to further differentiate your carrot cake with rice flour is to prepare a chocolate icing. This combines very well, but since your goal is to have a lighter cake, it is ideal to prepare a lighter icing as well.
You will be able to use ingredients such as cocoa powder, demerara sugar and skimmed milk to prepare this topping.