If you want to seize the right time to earn a lot of money, you need to learn how to sell pot cake in quarantine. This is because it is one of the products that sells the most and with everyone at home, it is much easier to gain more customers.
I took the opportunity to select some very important tips for you who want to learn different pot cake recipes. Check it out, I'm sure the content will make a big difference in your life!
How to sell pot cake in quarantine – Step by step
1. Create a name for your cookies
It's no use, people need some reference to relate the product to your business. So, if you haven't already, come up with a name for your cake productions in the pot, it can be quite simple.
Another thing, set up a visual identity so that people know right away that the advertisements are yours. For example, choose the colors that will represent your sales, type of packaging, letters, etc.
All of this will be used to stamp packaging and advertise on the internet.
2. Create pages on social networks
And speaking of the internet, there is no way to sell without reaching the public. As we are in the quarantine period, no one goes out on the streets anymore to buy cake from the pot.
The way out is to go where your audience is, which is on the internet. The best place to find everyone online is on the social network. The main ones are: Facebook, Instagram and WhatsApp.
Take the opportunity to use everything you created in the first topic and build a Facebook page and a very attractive profile on Instagram.
3. Sale by WhatsApp
WhatsApp will serve as a true service channel. Take the opportunity and enter your phone number on social networks so that interested parties can contact you immediately to ask questions and place orders.
Also, think about putting together a group of your most loyal customers. That way, they stay on top of all the news, promotions and new flavors. 😉
4. Invest in innovation
Are there many people selling pot cake in your region? If yes, it's worth researching which ones flavors are the best sellers. Thus, you can innovate and create different flavors to attract the public's attention.
Don't just invest in different flavors, think about different decorations and presentations, as well as types of packaging. Anything that can set your business apart from competitors will be to your advantage.
5. Know how to instigate the customer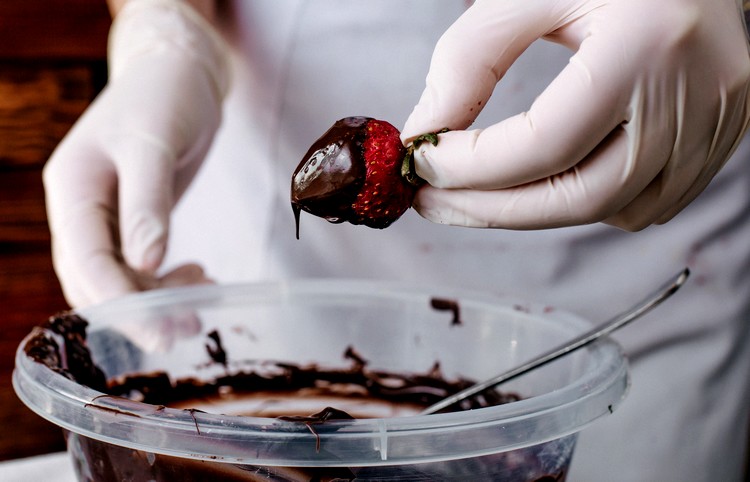 Since you'll be working online, no one will see your cupcakes in the window. So, the trick is to invest in beautiful photos to publish on social networks and WhatsApp.
Fancy decorations and make cookie combos that everyone needs to try. By the way, take a good spoonful of the stuffing and take a picture so everyone knows that you don't skimp on the stuffing.
I'm sure a lot of people will have their mouths watering. It's also worth thinking about making videos so that people can see every detail of your products. 😉
6. Make personalized announcements
When we work over the internet, we need to take into account the great competitiveness. So, in addition to your visual identity, have a personalized communication.
learn to make instagram subtitles and super creative Facebook, which encourage comments, shares and attract the curiosity of those who are not yet customers.
That "robotized" communication was forgotten. Today, the more interaction and attention you have with your followers, the more chances you will have to sell. 😉
7. Set up a virtual store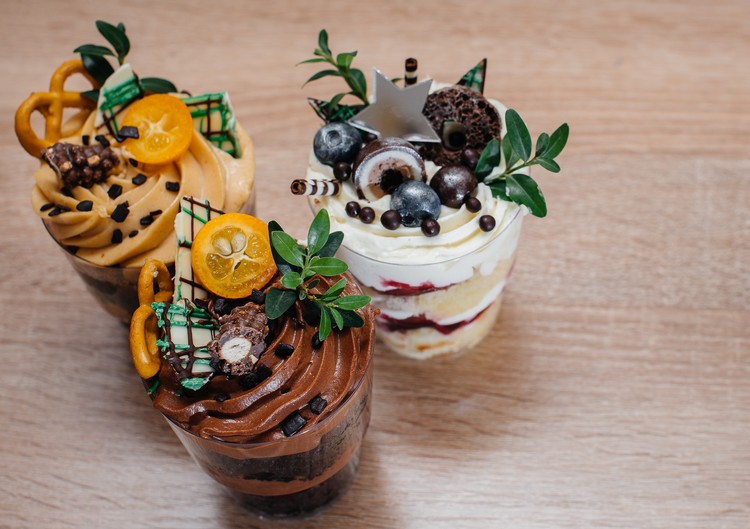 Since no one will be able to come to your store, bring your products to your audience. Today there are many websites that offer free creation of virtual stores such as Integrated Store, for example.
The virtual store will allow customers to learn more about the flavors you sell, learn about the quality of your productions and get in touch with you when they need it.
You don't even have to sell via the store if you don't want to deal with logistics and inventory management. You can simply turn the store into a virtual shop window. It works great as long as you have great real photos and videos. 😉
How about getting ahead and learning the best techniques and tricks to produce amazing pot cakes? If you are interested in learning more, I suggest you get to know the Online Pot Cake Course. In it, you will have access to practical classes, step-by-step, tips, innovative recipes, sales tips and much more. 😉
I really hope you enjoyed my tips and that they help you in this very delicate moment that we are going through. Take the opportunity to share on your social networks and help more people. Good sales and see you next time!