Among the types of fillings, creamy fillings for cake in the pot are the most sought after, as they are simply irresistible.
To help you put together different combinations, I have separated 18 incredible fillings, from the simplest, to streamline the kitchen, to those gourmets, which is to surprise in flavor. Check it out!
3 quick recipes of creamy filling for cake in the pot
1. Candy brigadeiro
Ingredients
1 can of condensed milk
1 tablespoon of butter or margarine (prefer butter)
30g of crushed cashew nuts (can be another nut)
30g crushed peanuts
½ box of sour cream
50g of chopped white chocolate (prefer the noble)
Preparation mode
In a saucepan, place the condensed milk, sour cream, cashews and crushed peanuts.
Before turning on the heat, mix everything until the condensed milk and the cream are homogenized.
Then turn on low heat and bring to a boil.
The ideal point is when you notice that it is consistent, dropping from the bottom and resembling a brigadeiro.
Then, turn off the heat and add the chopped white chocolate.
Stir with the fire turned off, as the residual heat will melt the chocolate and incorporate it into the mixture.
Transfer to a serving dish, cover with plastic wrap and let cool at room temperature.
2. Banana filling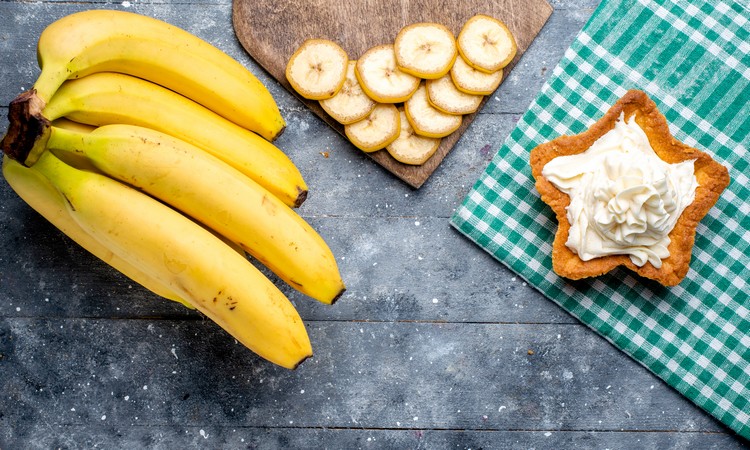 Ingredients
6 chopped bananas
1 cup (tea) of crystal sugar
½ cup (tea) of water
200ml whipped cream
200g of dulce de leche
3 tablespoons powdered milk
Preparation mode
First, make a caramel with the sugar, just put it in the pan over medium heat and wait for it to melt.
Then, add the water, you notice that the caramel is going to swell, keep stirring to get back to consistency.
When you notice that a syrup has formed, add the banana and mix.
Then cover the pan and cook until the caramel with the banana is clear, the estimated time is 15 minutes.
Turn off the heat, drain the excess syrup and set aside.
Now, with the whipped cream on a large platter, add the cream and powdered milk, beat with an electric mixer until incorporated.
Finally, add the cold caramelized banana to the mixture and stir until it has a velvety and irresistible filling.
3. Nest milk filling with plum
Ingredients
1 can of condensed milk
5 tablespoons of powdered milk
1 can of cream
150g pitted and chopped plum
Preparation mode
Initially, place the condensed milk and powdered milk in a pan with the heat off.
Mix very well to dissolve all the powdered milk.
Then turn on medium heat and add the cream, mixing until incorporated.
Now, put the plum and stir.
You will notice that it is very liquid, but it is right and the filling will gain the ideal consistency.
To do this, stir constantly until the filling thickens.
Finally, the right point is when you pass the spatula on the bottom and the filling takes a long time to come back.
Unplug, transfer to a glass dish, cover with plastic wrap and allow to cool to room temperature before use.
EXTRA TIP: if you only have the prune, no problem, just boil for 5 minutes with 3 tablespoons of sugar and it will be soft again.
15 gourmet recipe ideas for cake filling in the pot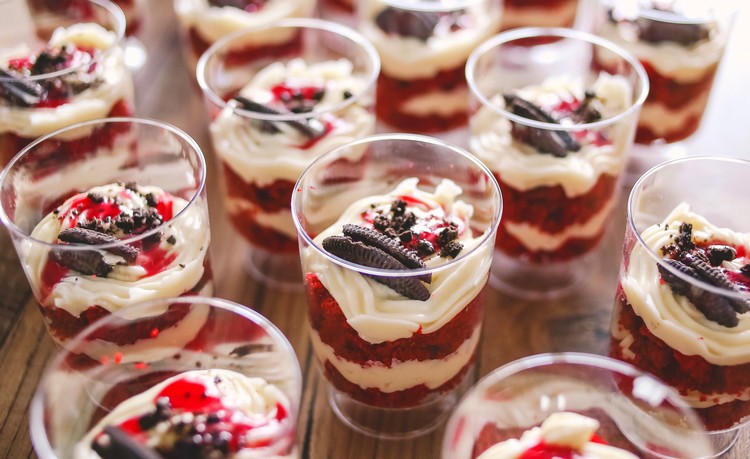 As you can see, I already innovated in one of the recipes above, because I showed you how to make a banana filling that is super different and very smooth. Yet, cake in the pot allows you to go further and invent recipes for fillings that would not be as good as traditional cake filling.
So, I made a point of separating 15 more fillings that may surprise you, even some suggestions are gourmet, check it out!
Belgian chocolate filling
Rafaello bonbon brigadeiro filling
Nutella cream for filling
Crunchy Waltz Dream Stuffing
Pineapple cream filling with pieces
Stuffing sensation
Nest milk filling with Oreo pieces
Prestige cream
Nest milk filling with Nutella
Dulce de leche filling with Ovomaltine
Romeo and Juliet Stuffing
Brigadier cream with coffee
Cherry filling with dark chocolate
Creamy lemon tart filling
Filled semisweet chocolate filling
What did you think of these suggestions? How about starting to put everything into practice now? However, if you want to take advantage of an unmissable opportunity to learn even more differentiated ideas, I highly recommend the Course of Cakes in the Professional Pot.
In it you will know the step of several different recipes, in addition to economy tricks and how to sell more. So be sure to check it out! 😉
I really hope you liked my tips. Then come back here to tell me how it turned out. To the next!