if you want to learn how to use vanilla essence in cake, know that there is no secret. However, it is good to be careful when adding to not spoil the flavor of your dough.
To help you, I've separated many important tips and some tricks to put into practice now. Let's check it out?
How to use vanilla essence in cake correctly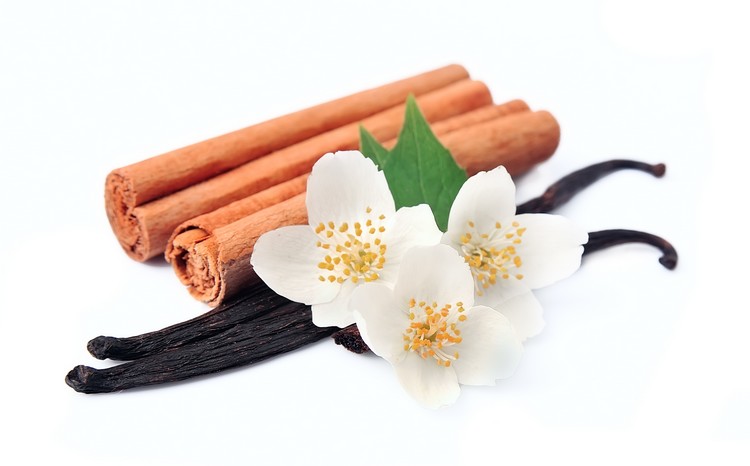 Basically it will depend on the amount of dough you intend to make. We will use the amount of wheat flour as a basis. For every 3 cups (tea) of wheat flour, use a maximum of 1 tablespoon and ½ of vanilla essence.
I say a maximum of 1 and ½ because I like to use this measure, as I like a stronger vanilla flavor. If you don't like the flavor too strong and prefer something very mild, you can use just 1 teaspoon full of essence.
It works the same way, it will bring a light aroma and flavor to the dough. The amount of 1 tablespoon will even change the color of the dough slightly, leaving it a little brown. 😉
Can you use vanilla essence in your chocolate cake?
Of course you can. In fact, it is even tastier and enhances the chocolate flavor. In this case, prefer to use cocoa powder 50% or 70%. Avoid 100% otherwise the flavor of your cake will be too strong.
The ideal measurement is 1 teaspoon for 70% cocoa and 1 tablespoon for 50% cocoa. But it really suits you. If you want a very smooth flavor that doesn't overpower the chocolate flavor, just keep the teaspoon.
What is the difference between vanilla essence and vanilla extract?
Vanilla essence is what we buy at the supermarket in the cake section. It usually comes in a tiny package. It is a milder version than vanilla extract and is super recommended for any preparation of sweets, as it does not leave a cloying taste.
The essence is actually a flavoring made with artificial substances and which only simulates the artificial flavor of Vanillin.
Vanilla extract is usually a little more expensive, reaching up to R$50.00 depending on the brand. It is obtained by maceration of vanilla bean and infusion in alcohol or vodka, that is, you can make it yourself.
Undoubtedly, the extract has an incomparable flavor, but it takes even more care to use it, as it is much stronger than the essence. It's the easiest and most natural way to get the original flavor of Vanilla.
Vanilla cake with butter or oil?
Look, honestly, whatever. Vanilla doesn't "fight" with butter. However, I prefer cake made with oil.
Since here at home there is always cake left over, I have to store it in the fridge. If I bake cake with margarine, when I take it to the fridge, it will harden and dry out. But with butter it is quite the opposite.
The longer it stays in the fridge, the more it will retain its natural moisture. So, I suggest you make the simple recipe with oil anyway, but don't put too much. The amount of ½ cup (tea) is enough. 😉
EXTRA trick for fluffy vanilla cake
If vanilla cake is already irresistible, just imagine it's fluffy, it melts in your mouth. Without a doubt, everyone will want to try it.
The trick is to add 3 tablespoons of cornstarch for every 3 cups of wheat flour. Anyone who has been with me for a long time knows that I love doing cake with cornstarch. It makes a huge difference, but don't put too much!
Once, I put more than necessary thinking it would be fluffier and to my surprise, the surface of the cake got "husk" and burned. In short, put only that measure that I mentioned.
Another way to use cornstarch is to substitute 1 cup of wheat flour. Then yes, you will be able to place it with peace of mind without spoiling the cake. 😉
Quick Vanilla Whipped Cream Recipe
Ingredients
200ml whipped whipped cream
1 tablespoon and ½ (soup) of sugar
1 teaspoon of vanilla essence
Preparation mode
Leave the whipped cream box for approximately 40 minutes in the freezer. It needs to be very cold to get the point right.
Then place the whipped cream, sugar and vanilla essence in a mixer.
Beat everything very well, on high speed, for about 5 minutes.
That's it, you'll have a fantastic vanilla icing to cover any cake recipe. In fact, this is a recipe often used for bake birthday cake. 😉
The essence of vanilla has always been the darling of grandparents to differentiate the traditional simple cake. But as you can see, there are some precautions to be taken not to spoil the recipe.
I really hope you enjoyed my tips. Now just run to the kitchen and test them all. Share on your social networks to help more people. Enjoy the tips and see you next time!