If you have a snack that is successful at parties and snack bars, it's the Chicken Empadinha. It's almost impossible to go to a party and not have this snack that conquers everyone.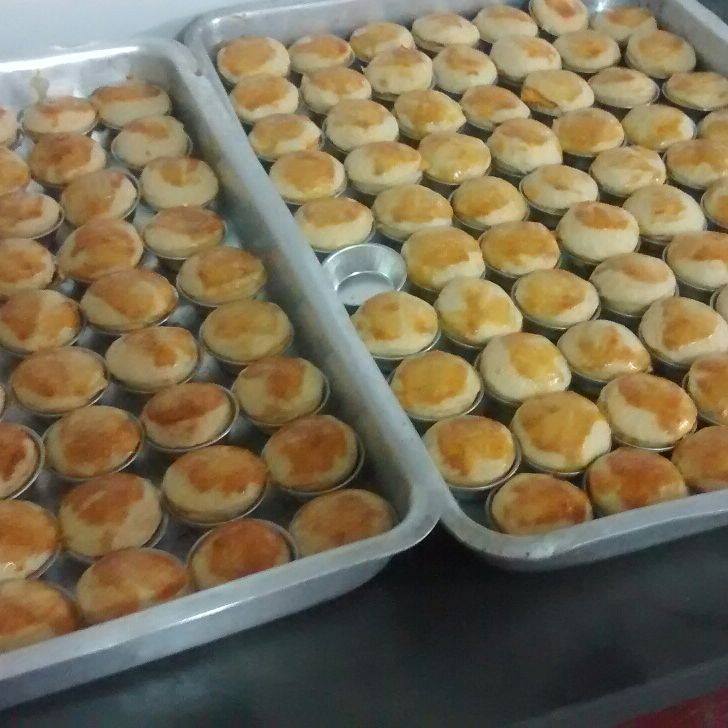 A very famous salt pan taught this recipe, and you will now learn how to make the best Chicken Empadinha. A melt-in-your-mouth dough and a super creamy chicken filling.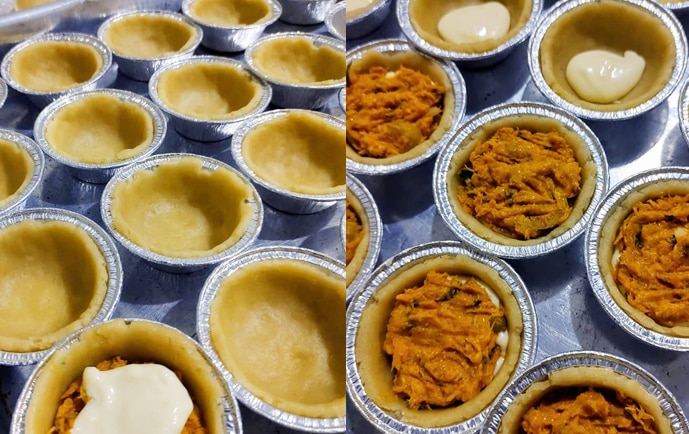 Chicken Pie Recipe
Dough Ingredients:
200 grams of margarine (I used butter)
4 cups (tea) of wheat flour (approximately)
1 teaspoon of powdered yeast
salt to taste
1 yolk to brush with a drizzle of oil
Filling Ingredients:
400 grams of cooked and shredded chicken breast
2 garlic cloves
1 small chopped onion
2 tablespoons of oil
1 box of cream (200 grams)
200 grams of tomato sauce
15 chopped green olives
salt to taste
black pepper and herb mix to taste
Method of preparing the dough:
First, place the margarine in a bowl and mix well with the aid of a spoon; add the yeast, salt and flour gradually.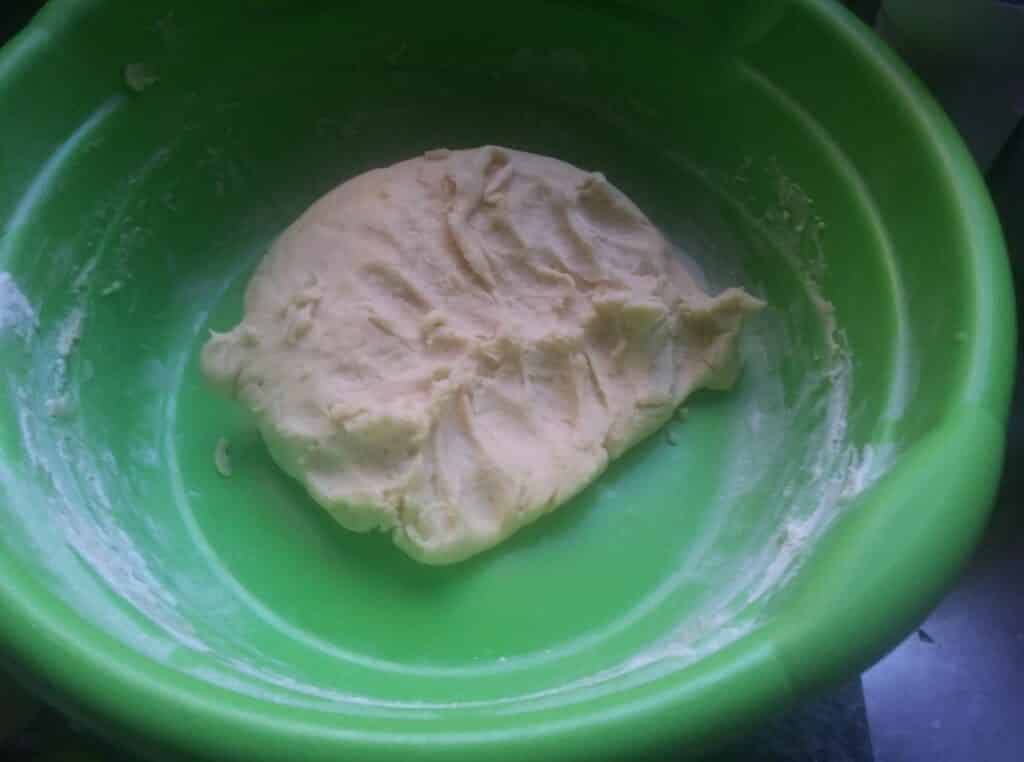 Afterwards, knead it into a soft ball that won't stick to your hands. Then, wrap in plastic wrap and let it rest in the fridge while preparing the filling.
Method of preparation of the filling:
First of all, heat a pan over medium heat, add the oil, add the onion and garlic, saute for 1 minute.
Then add the shredded chicken, black pepper, herbs, chopped olives and tomato sauce. Leave it on the fire until it thickens a little.
Soon after, add the cream. Taste the salt and remove from heat.
Then let it cool to fill the pies.
Take small portions of the dough, line the 6cm x 2cm pie tins, do not make them too thick.
Add the filling in half and with the help of a rolling pin, roll out a little of the dough, cut into circles with a glass and cover the molds, squeezing the edges well.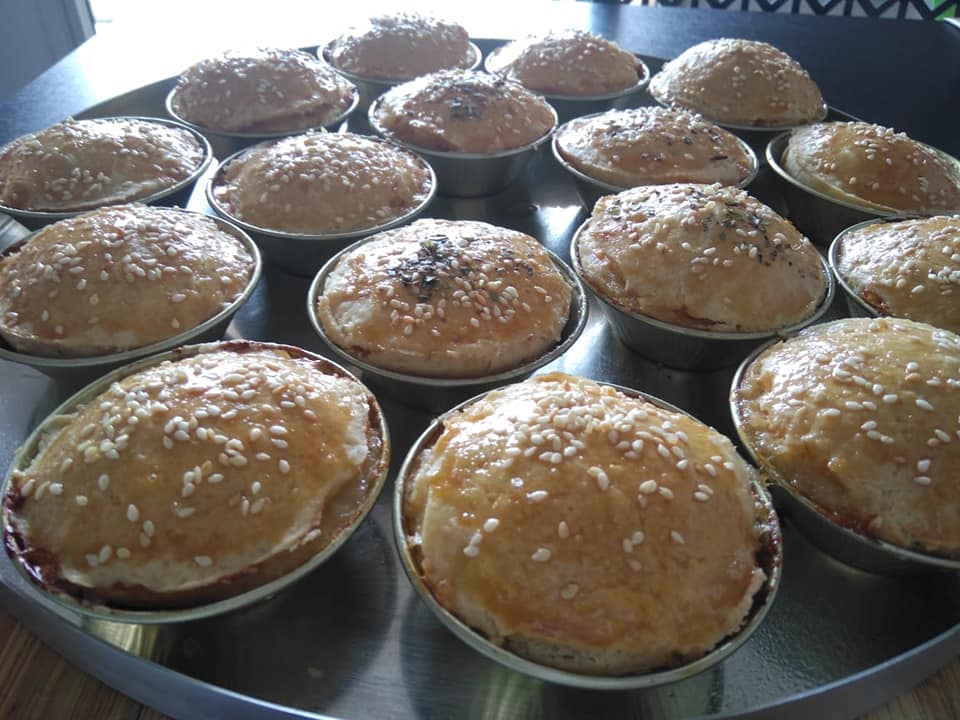 Finally, mix the egg yolk with the oil and brush on top of the chicken pie, bake in a preheated oven at 180°C, for approximately 35 minutes or until golden.