Caldo Verde is one of the most consumed dishes in winter. We took this recipe from Seu João, owner of a famous bar in São Paulo. His bar has been making this broth for many years, it is one of the best sellers. Customers love this broth.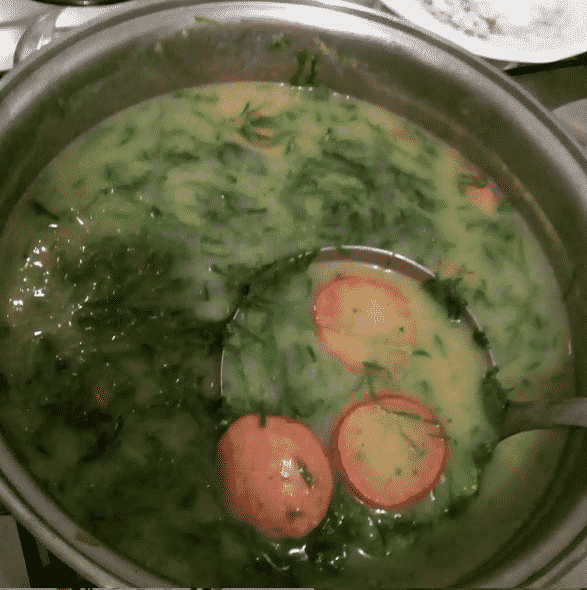 He let us share this recipe with you, so today is your lucky day, you will learn the real Caldo Verde, a super traditional recipe from bars, which you can now make at home. Check out the recipe:

Green broth recipe
Ingredients:
1 and 1/2 cup sausage
1 cup of paio
1 and 1/2 cup of pepperoni
1 cup full of bacon (170 grams)
1 kilo of cooked and mashed potatoes
2 cup of chopped cabbage (butter type)
2 scoops of green seasoning
1 liter of water
Preparation mode:
First, cook the potatoes in the pressure cooker, mash or blend the potatoes in a blender with some water, use around 200 ml of water.
In a pan, saute the bacon, then add the chopped paio and sausage. Saute these ingredients as usual.
Then add the mashed potatoes and the rest of the water. The ideal is to add the water little by little, if you want a more consistent broth such as a puree, you should use 800ml of water. Also add the seasoning.
Let this mixture boil, but keep stirring so it doesn't burn to the bottom of the pan. At that moment the smoked will release flavor to the broth, try to see if you need more seasoning or salt.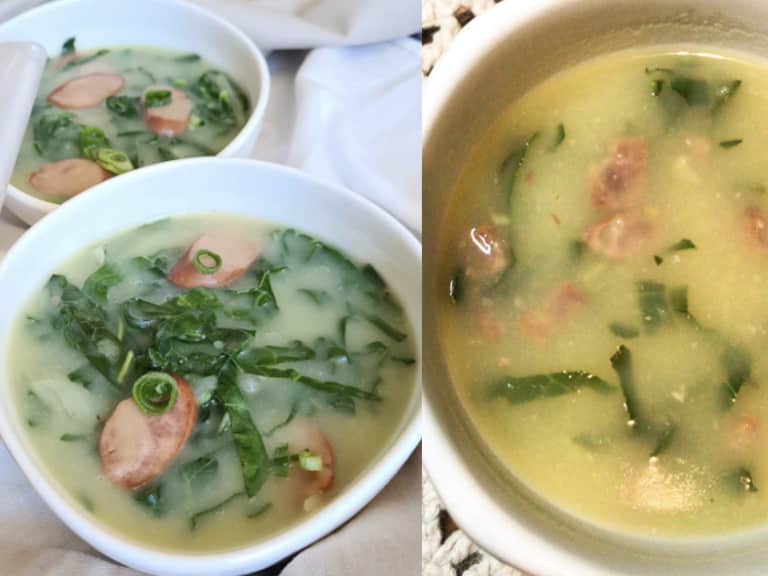 However, the broth will reduce as it stays on the fire. So at this point you should experiment to get to the point you like.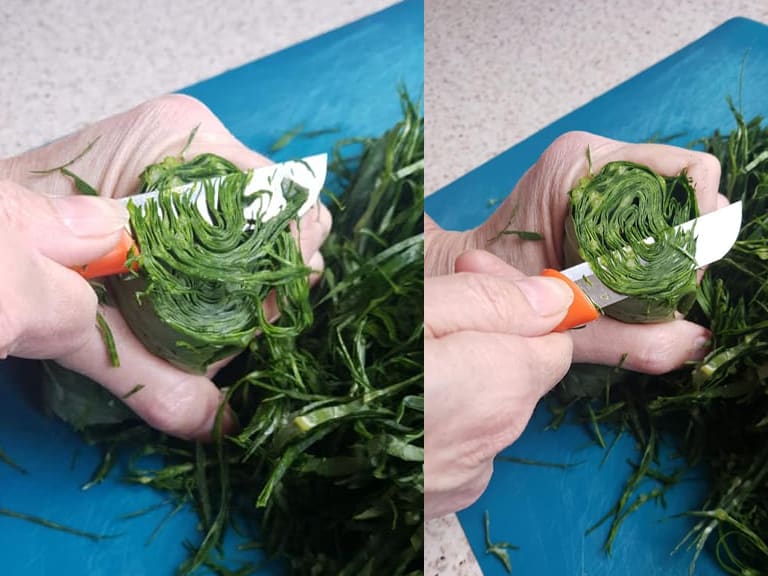 Finally, add the chopped kale, stir and turn off.
Ready! You can now serve the green broth. This recipe combines with cold days, to accompany it we recommend a French bread. Do it at home, I'm sure your family will love it.