One of the most famous biscuits in Brazil, the homemade guava biscuit is found in several places. A super crispy biscuit with a guava filling, nobody can do without.
I was on a farm in the south of Minas, when I saw a pot full of homemade guava biscuit and dripping donut, I went right behind the recipes, a lady wife of the caretaker taught me the recipe, she learned it from her mother, and today I will share with you this recipe for casadinho.
Casadinho guava biscuit recipe
Ingredients:
2 eggs
500 grams of margarine
1 tablespoon of vanilla essence
150 grams of refined sugar
500 grams of cornstarch (cornstarch)
1 cup of wheat flour tea
To stuff:
300 grams of guava fruit + 30ml of water
Preparation mode:
First, we're going to put the margarine, sugar and eggs in a bowl, we're going to mix it well, it's going to be a lighter cream.
right after, add the other ingredients, minus the filling ingredients.
For the biscuit dough to be very soft remember to sift the dry ingredients, especially the wheat flour and starch.
Mix well with your hands or with the help of a spatula, but don't knead, just mix.
Roll out the dough for the homemade guava biscuit and cut the biscuits, then make little balls with the dough, and place them on the tray.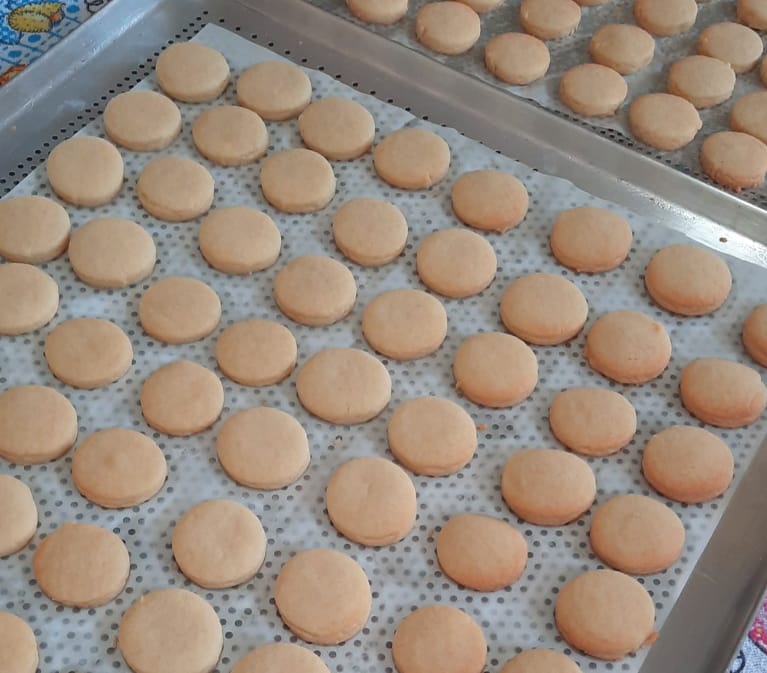 Finally, take it to bake in a preheated 180 degree oven. They take 20-25 minutes to bake.
While the biscuit cools, you can make the filling, to do this, place the guava paste with water in a pan until it gets a softer consistency, wait for it to be warm before filling the casadinhos.
After filling you can pass them in refined sugar is a great option.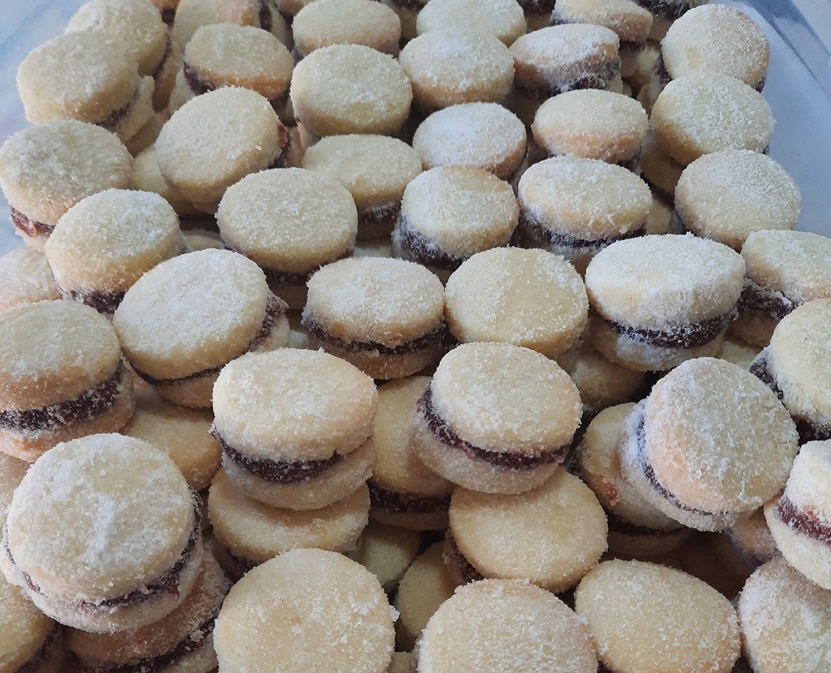 The homemade guava biscuit has a shelf life of 7 days if it is filled, now you can keep the biscuit and fill it when you eat it, so the shelf life of the biscuit without filling is 15 days.
dulce de leche recipe
This is the most easy casadinho, as you will only need a pot of dulce de leche doughy type. Just fill the biscuit with the doughy dulce de leche, so you have already made the casadinho with another flavor.
A second option is to use brigadeiro, especially if it is the point-beak brigadeiro, which is very firm to be used as a filling.
Make this recipe at home and tell us what you think.