Tired of the common breads? So today you will learn a delicious Cereal bread with wholemeal flour. A super soft and tasty bread and best of all: Super healthy.
This bread is very easy to make, in a few hours it is ready. Although the recipe is with wholemeal flour, if you want you can make cereal bread with wholemeal flour with another flour.

Cereal bread with wholemeal flour
Ingredients:
200 grams of wheat flour
300 grams of whole wheat flour
150 grams of fresh natural yeast
310 grams of water
25 grams of oats
25 grams of linseed
12 grams of salt
20 grams of sesame
25 grams of quinoa
Preparation mode:
First, let's mix the flour and yeast in a bowl.
Then add water and mix the dough well, add salt.
Soon after, you must knead the dough until it is very smooth and homogeneous.
When the dough is fine, add the beans and mix well into the dough, but do not knead too much.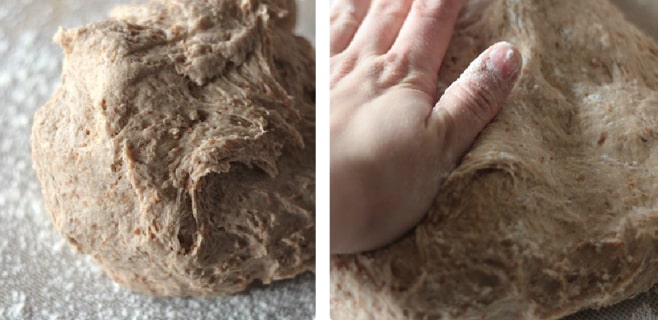 Then, let the dough rest for 1 hour, cover it with plastic film or a damp cloth, the dough will ferment at that time.
Then mix the dough more, knead it to make it stronger, then put it in a pot and wait a while, as it will double in volume. Leave it in a place away from light, such as inside the oven (turned off) for example.
Leave to ferment until doubled in volume, avoiding temperatures above 20 degrees.
Now spread the dough on a greased baking sheet, and bake in a preheated 200 degree oven. It should bake for 25 minutes on average.
Finally, take it out of the oven and let it cool.
Ready! Your cereal bread with wholemeal flour is ready to be consumed. You should keep it in plastic bags or in a tightly closed container, like those breads we buy at the supermarket. The advantage is that you can now do it at home.
If you want to learn new bread preparation techniques, here we already teach you how to make a delicious natural fermented bread.