Have you ever had chocolate salami? That's right, a sweet salami. This recipe looks a bit like an Italian straw, but it's much easier to make, and the shape is super fun.
You can make either for consumption or for sale, in breakfast baskets, or as a gift, this salami is very successful. It is quite common to find it to sell in pastry shops, especially high-end ones.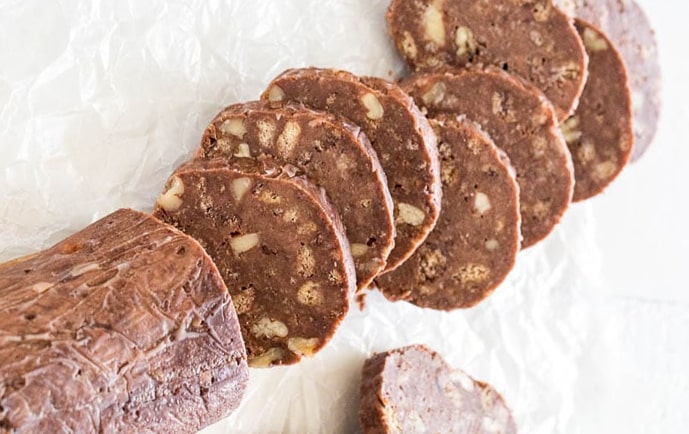 simple chocolate salami
Ingredients:
200 grams of milk chocolate (or semisweet)
200 grams of malted biscuits
50 grams of butter at room temperature
10 ml of vanilla essence (1 tsp)
30 grams of sour cream
Iced sugar to finish
Preparation mode:
First, melt the chocolate in the microwave (on medium power, stopping every 30 seconds to stir and check) or in a bain-marie.
Afterwards, coarsely crush the cookies with your hands.
Mix well with a spatula, add butter to melted chocolate.
Then add the cream and vanilla essence and pour over the biscuits.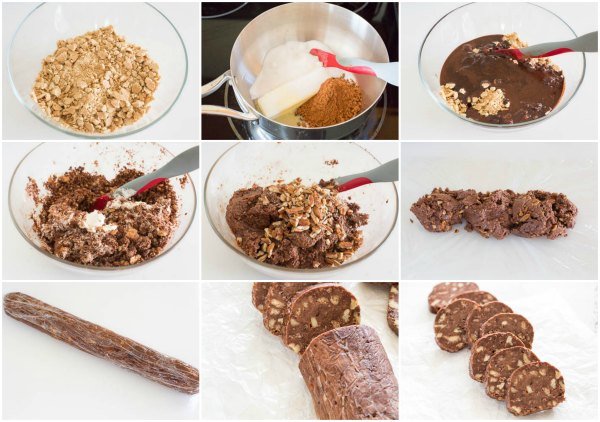 Mix everything well with the spatula, divide the dough into two parts. If you want to make a bigger salami, you can make it taller. This part is optional.
Place each part on a piece of film and roll it up like a salami. Close the ends of the film tightly and chill for about 2 hours.
Finally, remove the wrapping paper and pass each salami into the chilled sugar. This part is optional, if you want you can also use refined sugar, or not at all.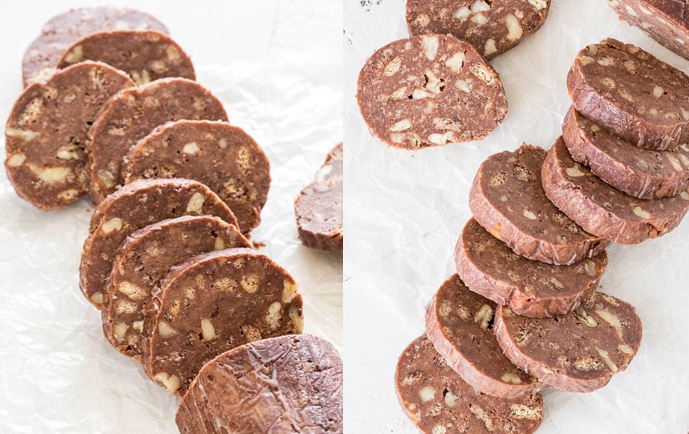 Ready! Just cut it out to consume the chocolate salami, with this recipe you can make it on several occasions.
To keep, wrap in parchment paper, so it ends up simulating a real salami, just use your creativity.