This recipe is becoming a fever in confectioneries. This cream is being considered by many confectioners as the best cake filling. Today you will learn how to do the incredible supreme cream for stuffing cake.
This filling, besides being very tasty, is very consistent and will leave your cake well structured, it can be used for both low cakes and for self cakes.
Supreme Cream recipe for filling cake
Ingredients:
1 liter of milk;
30 grams of wheat flour;
30 grams of corn starch;
395 grams of condensed milk;
200 grams of uht sour cream;
200 grams of white chocolate;
8 grams of vanilla sugar.
Method of preparation:
In a thick-bottomed pan, add the milk, wheat flour and starch, mix well with the help of a fouet until completely homogeneous.
Add the other ingredients and cook over medium heat, without stopping stirring.
Let it cook well. Transfer the cream to another container and put plastic wrap in contact with the candy.
Let cool and refrigerate for at least 8 hours.
Through this base filling, you can develop a multitude of flavors. I will give some examples right away.
Vanilla sugar, also known as vanilla sugar, makes all the
difference in taste. If you can't find it in your city, you can exchange it for
vanilla essence (20 grams).
When you want to add pineapple in the middle of the cream, you must make a
pineapple candy, that is, chop into squares to put sugar and cook. O
pineapple when put in natura it bitter all the candy.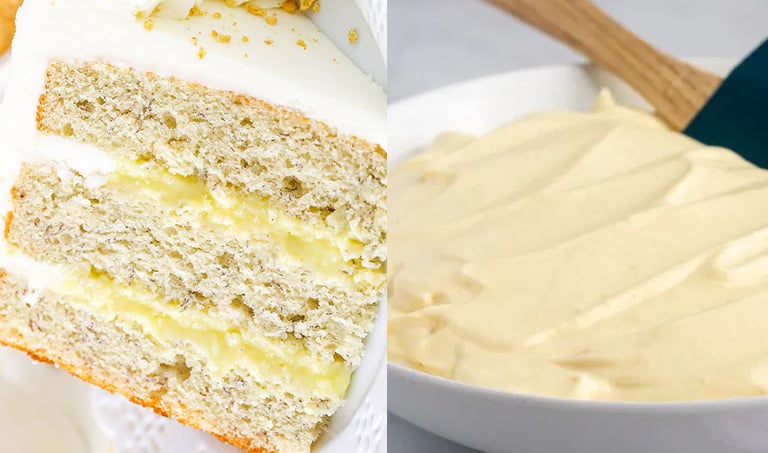 This supreme cream filling yields 1400 grams.
Validity: 5 days refrigerated / Do not freeze
Nutella supreme cream
In the recipe above you will take 100g of white chocolate and add 100g
dark chocolate and 350g more Nutella.
Oreo Supreme Cream
In the recipe above you will add 140g of chopped Oreo cookie on the knife
(remove the filling). The wafer should be added when the cream is
cold.