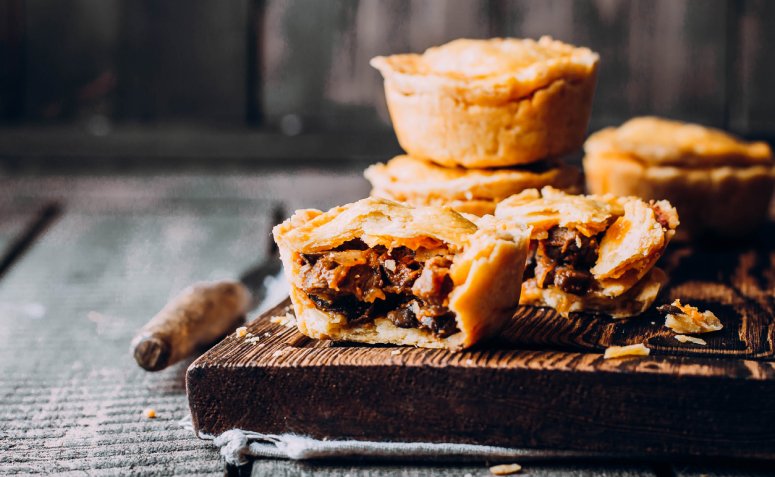 If you're looking for a healthy and nutritious snack, you're sure to love these low carb pie recipes. They are ideal to enjoy during the day or after physical activities. In addition, have simple way of preparation and the varied fillings, not to get sick of any flavor. Check it out!
1. low carb cashew flour pie
You will need only 4 ingredients to make this tasty dough: egg, salt, cashew nut flour and butter. Just mix everything together, distribute in the molds and fill with your favorite filling. It is delicious after baking.
2. Pie low carb oatmeal
Even beginners in the kitchen will take this preparation to the letter. Egg, oatmeal, butter and salt are the necessary ingredients for this easy dough. After adding the filling, sprinkle grated cheese and bake in the oven for 25 minutes.
3. Low carb pie of almond flour
With this tutorial, you will be able to prepare the dough and filling of the pie. The dough is very similar to the traditional recipe and will be made with almond flour. To match, the filling of shredded chicken has no mistake.
4. Low carb pie with ricotta
Besides being low carb, this pie also has no gluten. Its differential is the creamy filling of shredded chicken with ricotta cream. It's worth a try!
5. Low carb pie of ground beef
Continued after the announcement
Almond flour, egg, butter and salt. These are the ingredients needed for the dough for this pie. It will be filled with ground beef and topped with slices of mozzarella cheese. After baking, it creates an amazing shell. This is a great option to get away from the traditional chicken filling.
6. Low carb pie with coconut milk
In this version, the dough will be made with oat bran, almond flour, coconut milk powder, Greek yogurt, yeast and eggs. Its distinguishing features are the seasonings and grated cheese. Besides being tasty, the recipe yields about 25 pies.
7. Pie low carb with eggplant flour
Put eggplant flour and almond flour on your shopping list. With the egg and butter, you can create a delicious pie crust. Choose your filling of choice, but shredded chicken with ricotta cream is a must! For more convenience, bake in the airfryer for 20 minutes.
8. Low carb cheese pie with cauliflower dough
Cauliflower is rich in nutrients and the perfect base for this pasta. Just cook, shred and mix with egg and parmesan cheese. This is a great recipe for a healthy and very nutritious snack. Finally, fill with parmesan cheese or mushrooms and enjoy!
9. Low carb pie with oat bran
This pie is a great ally for those who want to lose weight. It is a practical option, since the filling is mixed with the dough. Note the ingredients: oat bran, eggs, grated carrot, yeast, olive oil, salt and black pepper.
10. Low carb pie with almond flour and peanuts
It is possible to reproduce this recipe without difficulty. In a bowl, mix together the almond flour, peanut flour, egg and butter. Then distribute the dough in the molds and fill with ground beef. The differential is: close the pies with cheese. Besides being beautiful, the pies will be much tastier!
11. Low carb pie with chickpeas
Low carb, gluten-free and egg-free. These are the characteristics of this delicious pie. The preparation is made with cooked chickpeas, rice flour, pink salt and olive oil. To make it even tastier, fill with shredded chicken and cream cheese.
12. Low carb and functional vegan pie
Vegans will love this low carb and functional recipe. The dough is made with chickpea flour, cassava starch, flaxseed meal, flaxseed and olive oil. For flavor, you'll need salt, seasoning powder and spinach filling. Tasty and without animal cruelty!
This delicious snack will please adults and kids alike. And to continue with healthier options, check out these low carb bread recipes that will make the day to day more delicious.