The brigadeiro is the sweetie that looks like Brazil. It is not for nothing that everything with brigadeiro is successful in confectioneries. That is, in addition to the rolled brigadeiro, one way to use the brigadeiro is in cake decorations. Making the brigadeiro at the beak point is a great way to decorate cakes.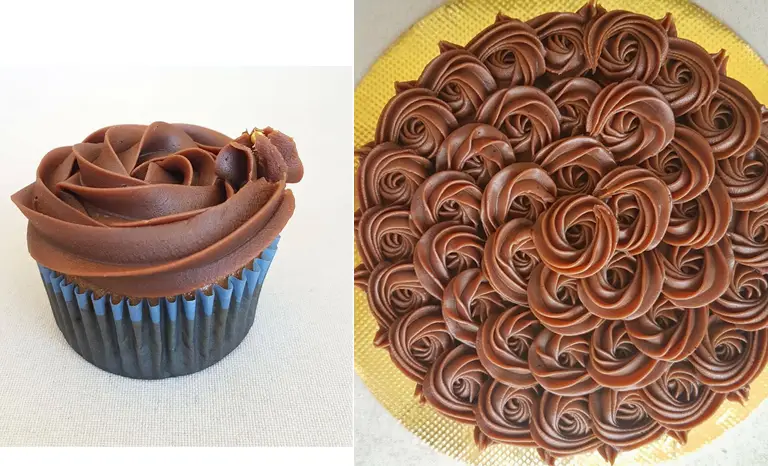 Therefore, you can decorate the whole cake or just part of it using the brigadeiro in the spout point, it is one of the most economical decorations, as you will only need to make the brigadeiro at the point of beak and put it in a pastry bag. Then you can make roses, stripes, flowers and a lot of decorations using the brigadeiro.
For that we separated for you the best recipe of brigadeiro in point of spout, check out:

Recipe Brigadeiro Ponto de Bico
Ingredients:
395 grams of condensed milk (1 can)
4 tablespoons of powdered chocolate (50% cocoa)
100 grams of cream without whey (20% fat)
Preparation mode:
In a saucepan light the condensed milk, the chocolate powder, so as not to leave balls, sift the chocolate powder, so your brigadeiro in point will be super smooth, also add the cream (previously mixed cold).
Leave until the brigadeiro soft mole point, this point happens when the ingredients become uniform and start to body and form bubbles.
It must be in point of thick porridge and already bubbling. A tip is to raise a quantity and let it fall, if it does not incorporate into the rest immediately, it is in a good spot for nozzle (the ideal is to let it cool at room temperature and do it overnight).
Cover with plastic wrap in contact with the candy and refrigerate. If you want you can leave it right in the pastry bag.
If you want to make the Ponto de Gota point in Brigadeiro
The drop point is between the nozzle point and the roll-up point. Can be used while hot.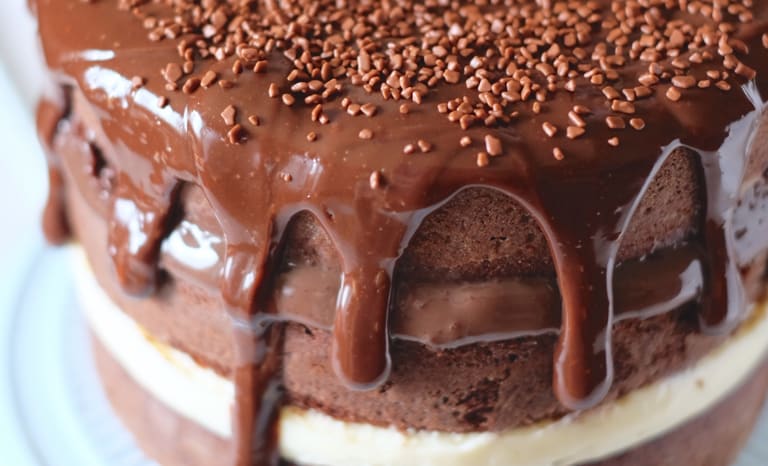 Finally, a tip is to use a small spoon to push small amounts of icing on the edge of the cake, because if the amount is too much, the drop will weigh and will run down to the board.
To make roses with brigadeiro, the beak used is Wilton 2D or 1M also work.