Today you will learn how to make the best nest milk ice cream recipe. It takes few ingredients, it is one of those recipes that quickly gets ready, then just put it in the freezer and that's it. It has that flavor that only Leite Ninho has, but if you want you can also do it with another powdered milk.
This nest milk ice cream recipe, you can make it for your family or you can also make it for sale, it is a very creamy ice cream, and it combines to be eaten pure, or to be eaten together with other desserts such as Petit Gâteau.
Nest Milk Ice Cream Recipe
Ingredients:
400 grams of fresh cream or very cold box
1 can of condensed milk (395 grams)
5 tablespoons full of Milk Nest
Preparation mode:
First of all, to make the nest milk ice cream know that the fresh cream is the most creamy consistency, but it also works with the canister that sells in any supermarket, or if you are going to use the canister, leave it at least 20 minutes in the freezer before use.
Soon after, whip the cream in the mixer (or blender) for about 5 minutes on high power until it increases in volume. It will double its volume.
Add the condensed milk and the powdered milk and mix with a spatula gently until smooth.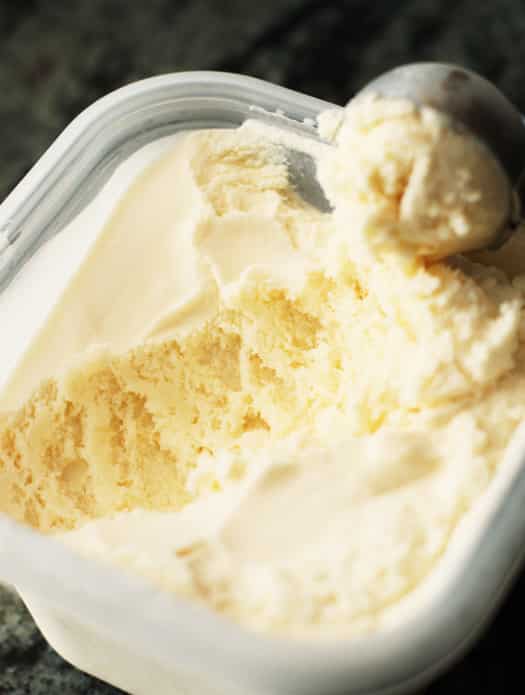 Finally, pour the contents into a container and place in the freezer or freezer for 4 hours. After this period you can consume it or you can leave it from one day to the next, so it gets much more frozen.

Okay, you can already serve and eat the nest milk ice cream, this recipe will be successful in your home. One option is to make them in individual pots for sale, or in mini pots, as you can still sell them.