I didn't like French toast. I thought bakery tastes like oil so I never liked it. However, when I got to know the perfect French toast recipe, I started making it even outside of Christmas. The secret is in the perfect recipe.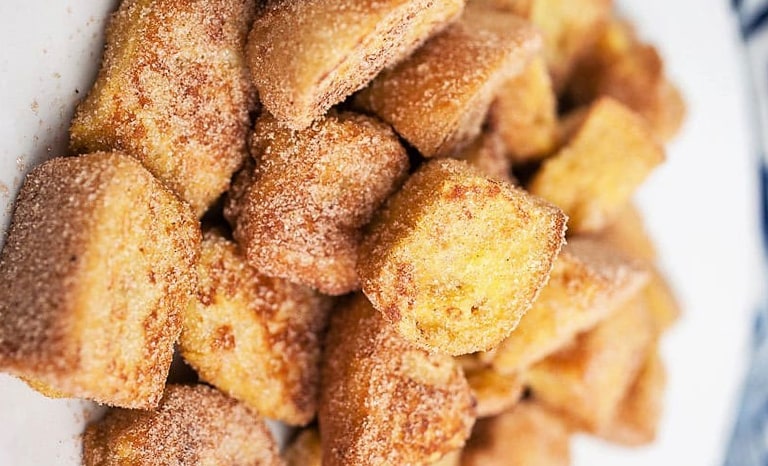 Today you will learn the best french toast recipe, for you to make at home for you, or to take with your family for Christmas, I'm sure you will love this recipe. Here on the website we have already made several Christmas recipes, mainly recipes for Christmas dinner, but Rabanada deserves a total highlight.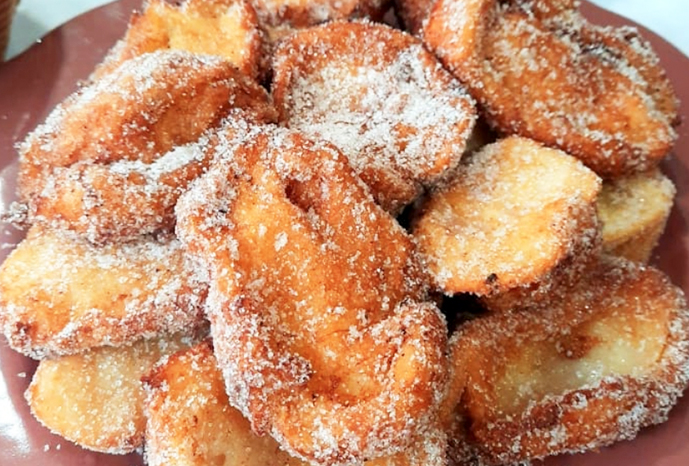 French Toast Recipe
Ingredients:
500 ml of milk
150 grams of refined sugar
500 grams of sliced ​​baquete bread (1 unit)
8 Eggs
Refined sugar to taste
Powdered cinnamon to taste
Method of preparation:
In a bowl mix the milk and sugar. Place the eggs and beat this mixture.

Pass the breads in this mixture. It is very important to beat the eggs well in this mixture, because when you are going to fry if the eggs are not joined in the milk, pieces of eggs can become bread, like a scrambled egg, and we do not want this in the french toast.
Fry in very hot oil. To make the french toast very fluffy in the center, use thick slices of bread.
Let it brown on both sides, after that dry with a paper towel and then pass in the cinnamon sugar.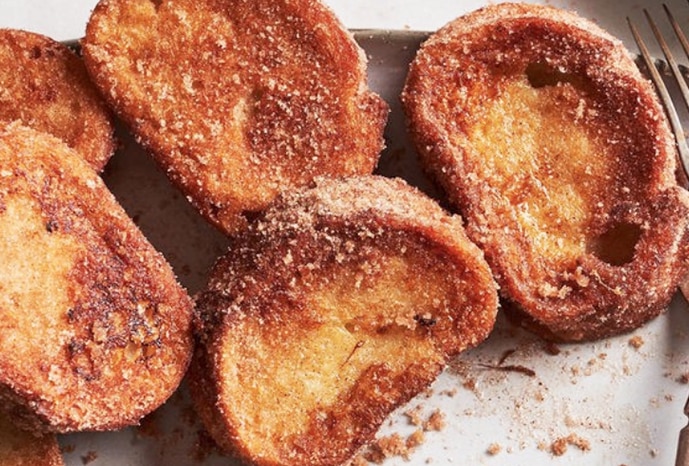 Make this recipe, I'm sure you'll love it. Now if you want to innovate and change a little, you can try our French toast recipe with Nutella. Which is also a great option for Christmas.