The red fruit cheesecake is one of the most amazing desserts you will ever taste. Mainly because it is not a very sweet recipe, it is a more refreshing recipe. Widely used on holidays, especially at Christmas.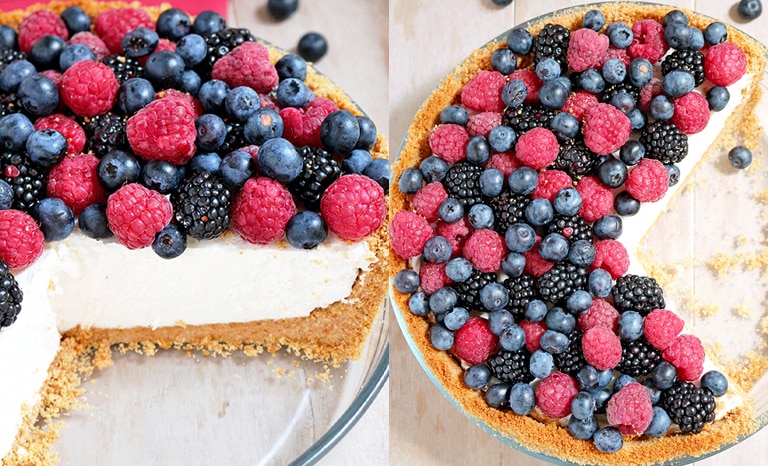 Here on the site we already talked about some recipes for Christmas dinner, and the Cheesecake Of Red Fruits.
Today you will learn how to make this recipe right there at your home. Although red fruits are not very common in Brazil, you can find them to buy frozen, it is normal to find them in any supermarket, but if you do not want to do with all red fruits, you can choose one, such as strawberry, and make only with him.
Red Fruit Cheesecake Recipe
Base ingredients:
140 grams of cornstarch biscuit
60 grams of unsalted butter
Preparation of the base:
In a blender or processor, mash the cookies.


After mixing the butter at room temperature with your hands until it turns on. Reserve.

Cream ingredients:
590 grams of condensed milk
385 grams of sour cream
325 grams of cream cheese
1 tablespoon of sifted lemon juice
Method of preparation:
In an electric mixer, beat the cream cheese with the cream until smooth and firm. In another bowl, mix the condensed milk with the lemon juice.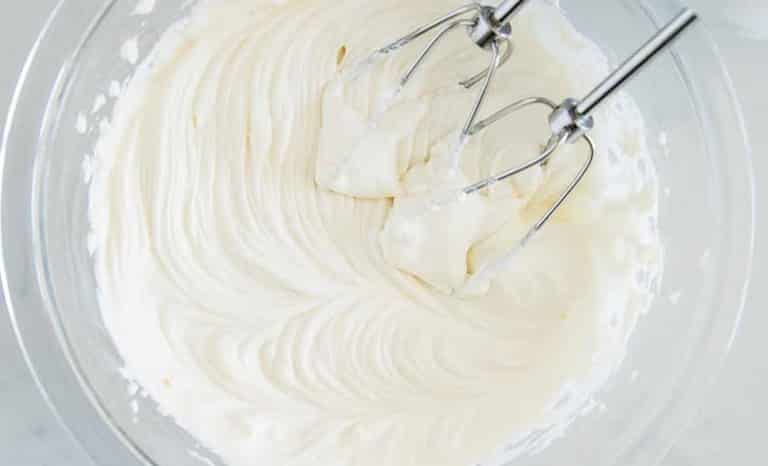 Slow down and add the condensed milk little by little, beating until you get a smooth mixture. Do not beat too much as you may miss the cream. Reserve.
Topping ingredients:
300 grams of berries (strawberries, raspberries, blueberries, blackberries)
¾ cup sugar
1 tablespoon of lemon juice
Whole fruits for decoration
Covering Preparation:
Wash the fruit well and remove the leaves from the strawberries. In a blender, grind part of the fruit. In a saucepan, place the fruit and sugar and stir until syrup is formed. Turn off the heat and stir in the lemon juice. Reserve.
Assembling the red fruit Cheesecake:
Grease a removable bottom pan of 22cm in diameter, passing a brush with oil and then with sugar.
Add the biscuit mixture to the base, press with your fingers, and then smooth with a spoon, to cover the entire shape.
Then, pour the whole cream and put it in the preheated oven at 150ºC for about 40 minutes.
Do the test with your finger, when touching the surface, if a film comes out, it is not ready yet, the cream should be firmer. Remove from the oven and allow to cool for about 6 hours before unmolding.
Cover with the icing and decorate with the whole fruit if you want.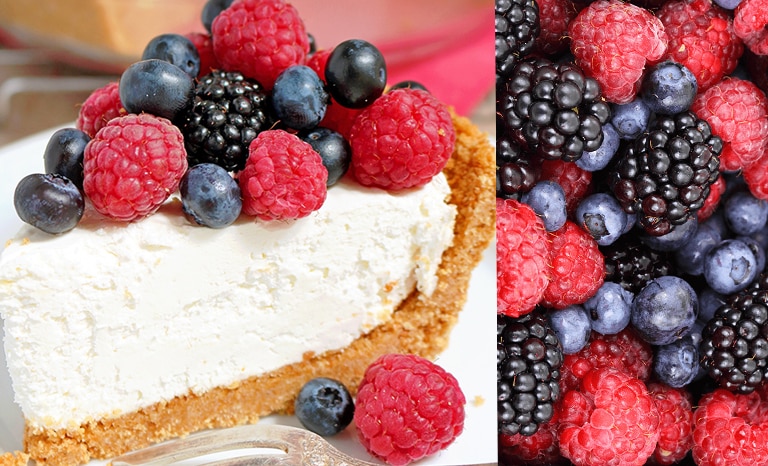 If you want to make another recipe, check out our guava cheesecake recipe, a very Brazilian version of this delicious dessert.
You can substitute fruits and make several other types of cheesecake.